What is the i-ACTIV AWD® System?
How Does i-ACTIV AWD® Work?
i-ACTIV AWD® is constantly tracking road conditions and small changes in wheel speeds using a variety of sensors to help you monitor your driving conditions no matter which Springfield roads you frequent. The i-ACTIV AWD® system interprets the information from the sensors and can make adjustments to the amount of torque allocated to the front and rear axles. This makes i-ACTIV AWD® an active torque split AWD system, a great choice for Morton drivers and beyond.
What is the Front-Wheel Slip-Warning Detection System?
The Front-Wheel Slip-Warning Detection System, also using a variety of sensors, monitors ground speed and front-wheel speed, allowing this system to catch small slips that can lead the tire to spin. Torque Control System works closely with Front-Wheel Slip-Warning and i-ACTIV AWD®. Even in FWD mode, it almost instantaneously transfers a small amount of torque to the rear wheels and helps your vehicle switch to AWD without lag.
Which Models Have Mazda AWD?
Mazda's compact cars, such as the Mazda3, are offered with front-wheel drive only. i-ACTIV AWD® is available on all of the Mazda SUVs:
2019 Mazda CX-3
CX-3 Sport
CX-3 Touring
CX-3 Grand Touring
2019 Mazda CX-5
CX-5 Sport
CX-5 Touring
CX-5 Grand Touring
CX-5 Grand Touring Reserve
CX-5 Signature
2019 Mazda CX-9
CX-9 Sport
CX-9 Touring
CX-9 Grand Touring
CX-9 Signature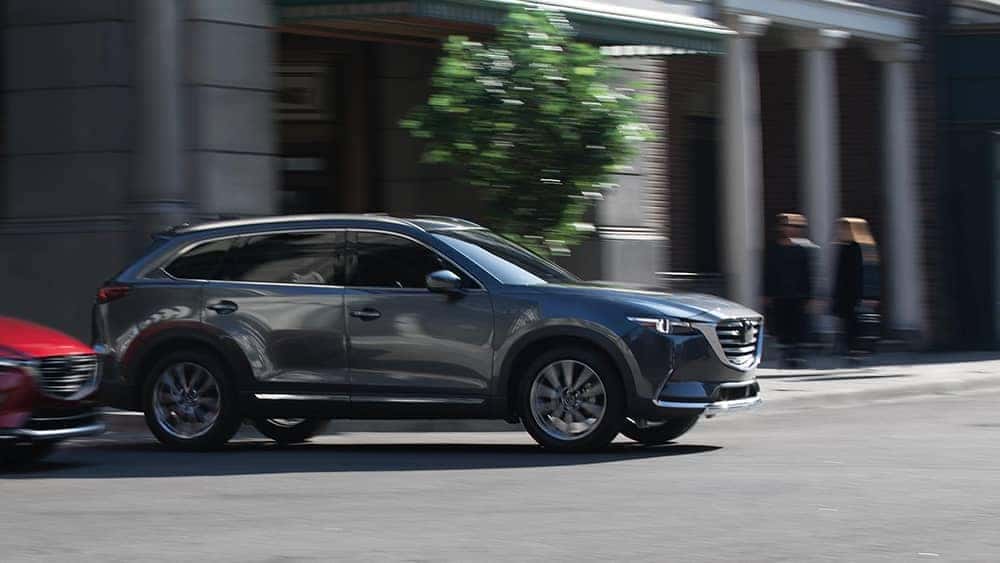 Explore Mazda AWD Cars at Sam Leman Mazda!
Experience this new Mazda technology in one of our Mazda SUVs at Sam Leman Mazda. While you're here, browse our new vehicle specials and more to save on your favorite Mazda model, whether you choose the Mazda CX-5 or Mazda CX-9. If you have any questions about who makes Mazda, our models, Mazda Miata accessories, genuine Mazda parts, about the Mazda CX-9 interior, Mazda CX-9 towing capacity, to compare the Mazda3 vs. Honda Civic, learn what happens if you don't change your oil, and more, be sure to contact Sam Leman Mazda, your local Mazda retailer.