Where is Mazda made? Mazda models are made at the Mazda Motor Corporation which is based in Fuchu, Aki District, Hiroshima Prefecture, Japan. Mazda, best known for their rotary engines, has become one of the world's premier automakers. Learn more about Mazda, new Mazda models, and more with Sam Leman Mazda today!
Who Owns Mazda: The Mazda Motor Corporation
The Mazda Motor Corporation was founded in Hiroshima, Japan in 1920, making three-wheeled motorcycles called, "Autorickshaws." In the 1930s, these Mazda vehicles were the highlight of Mazda sponsored events, also skyrocketing the popularity of motorized carts as well as the Mazda name. The first passenger vehicle was created in 1940, but Mazda was solely known for their three-wheeled carts. Since drivers were demanding more affordable cars, Mazda started compiling designs for compact cars, trucks, and even three-wheeled vehicles that lead to the creation of the famous Mazda rotary engines we know.
What Sets Mazda Apart From Other Brands?
New SKYACTIV® TECHNOLOGY sets Mazda models apart from the rest. And with this technology in newer Mazda models like the Mazda3 and Mazda6, the rotary engines that gave Mazda it's start are more sparse. With new innovative designs and technology, other manufacturers are finding it hard to compete. With some of the most powerful and fuel-efficient engines, how can you even compare models from Honda or Toyota?
Mazda Technology
Since Mazda has their engine technology at its finest, the focus has been turned to advanced safety technology including features like an available 360-degree monitor to help assist in backing up and parking, as well as giving a clearer view of your surroundings. This technology also makes navigating Normal or Springfield a breeze. Improve your driving experience with a new Mazda and all of the technology one has to offer.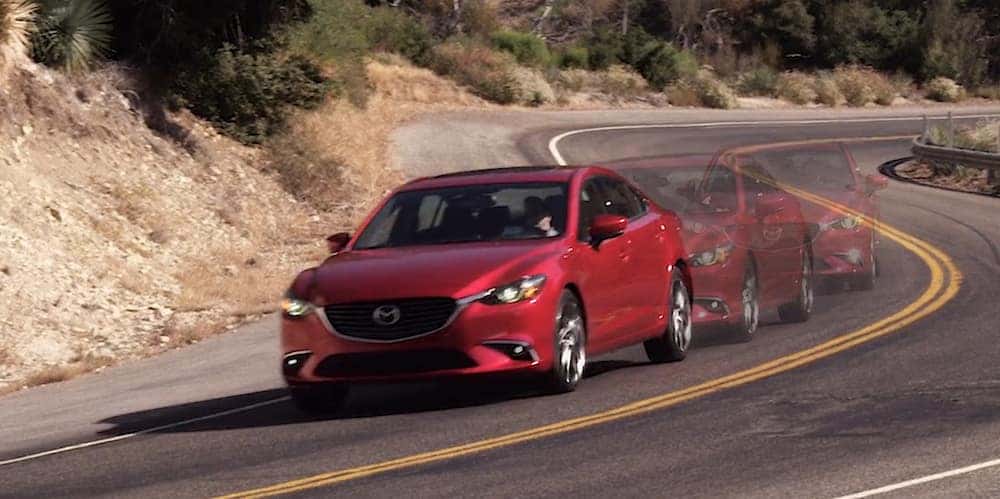 Find New Vehicles for Sale at Sam Leman Mazda
Now that you know who owns Mazda as well as where they're located, make your way to Sam Leman Mazda. Whether you're interested in a new model with SKYACTIV® TECHNOLOGY or something with a little less power, we can help get you into the Mazda model that's right for your daily commutes. We can also help you compare our models like the Mazda CX-3 vs. Mazda CX-5, browse our genuine Mazda parts, learn about the Mazda6 configurations, Mazda3 gas mileage, or show you how to open the Mazda key fob to replace the battery. Contact Sam Leman Mazda today and schedule a test drive to see all a Mazda has to offer you.