How to Open the Mazda Key Fob

Replace Your Key Fob's Dead Battery
Drivers in the Normal area and beyond find it easy to rely on the remote start, push button start, and even keyless entry technologies, but when these features stop working, it can be tough to drive without. In order to get started, you'll need:
A replacement battery on hand (CR2025 battery)
Your Mazda key fob
A small flat head screwdriver with the head wrapped in tape to prevent scratches
Opening Your Mazda Key Fob
Learn how to open your Mazda6 key fob, or Mazda CX-5 key fob, with us at Sam Leman Mazda. You'll be happy to know that the process for each of the Mazda models, even in a used Mazda6 model, is similar when it comes to opening the key fob. Follow these steps to reveal the battery:
Press the auxiliary key button on the back of your key fob in order to remove the metal auxiliary key
With the metal key gone, you'll notice a slot on either side of the key fob case.
Use the tape-wrapped flathead screwdriver to pry open the case, first on one side, and then on the other. Work gently.
This should remove the case. Place the latter in an easily-visible spot where you won't lose track of it.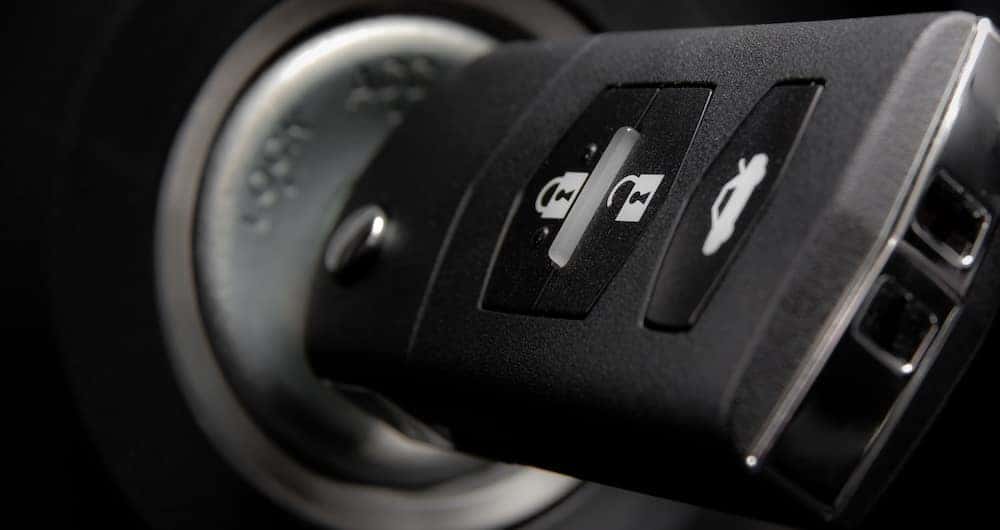 Replacing Your Mazda Key Battery
Now that your Mazda key fob is open, it's time to reveal and replace your Mazda key battery. This process should only take a moment:
Remove the battery cap, and set it next to your key fob case.
Your Mazda key fob battery should be fully exposed. Remove it, being careful not to damage the small rubber ring that it sits upon.
If you scratched or damaged the rubber ring, it's important to replace this component before moving on.
With the ring in place, take your new replacement battery and set it in its place in the key fob. The positive (+) side should be up, facing you.
Return the battery cover to its proper place, and then reattach both sides of the key fob case. Press until you hear them click into place.
Get Quick and Easy Service at Sam Leman Mazda
If you'd rather have someone at our service center take a look and help you replace the battery rather than trying to replace your Mazda key fob battery yourself, make an appointment. Our team can help get you back on Springfield roads in no time at all.
Also, be sure to check out our available service specials as well as parts specials to help you save on maintenance, accessories, and even that spare key fob battery. Contact us today with any questions or if you need help with your key fob to get into your CX-9.
More From Sam Leman Mazda
The Mazda CX-5 has built a reputation for providing Normal drivers like you with a dynamic driving experience and an incredible design. Luckily, the 2022 Mazda CX-5 is no different and will continue to provide impressive performance and beautiful styling that's sure to turn heads. However, what really makes the new Mazda CX-5 special…

Opt for a new Mazda vehicle, and you're getting a high-class ride that's packed full of features to make your Normal adventures more memorable. While there's plenty to appreciate with almost any new Mazda vehicle, the 2022 Mazda CX-30 is a popular choice among many shoppers. The new Mazda CX-30 features exceptional performance and a…

Are you on the hunt for an SUV with serious traction, handling, and performance? Take your adventures to new heights with the new Mazda CX-5. From a wealth of standard features to a spacious and versatile interior, it's easy to see why so many Normal shoppers leave our dealership in this stunning SUV. But,…