Maintenance for Your Unused Car
When a car sits for too long, it can experience problems hat are different from driving every day. Whatever reason your car is sitting idle in Normal or Springfield, you should be concerned about car care. A car, truck, or SUV that rests parked in front of your house or in your garage looks fine, but the battery, brakes, tires, gas, and other parts are at risk — and Sam Leman Mazda is here to help with car care tips for your unused car.
Will a Car Battery Die if You Don't Drive?
Yes, your car battery will die if you don't drive it for long enough — but the answer as to "how long," is going to depend on different factors. Remember that if you've had to jump your car, its battery has already had a shock and could be more susceptible to dying.Here's what you should know:
Most modern cars require more electricity than older cars thanks to the high-tech features. The multiple computers in these vehicles could drain a battery in under two weeks without driving.
Want to avoid a dead battery? Start your car once a week and run it for about 5-10 minutes — a short drive around Bloomington will do the trick.
If you have nowhere to go and you choose to let your car idle, be sure to put it in the open air — open a garage door or pull it into the driveway.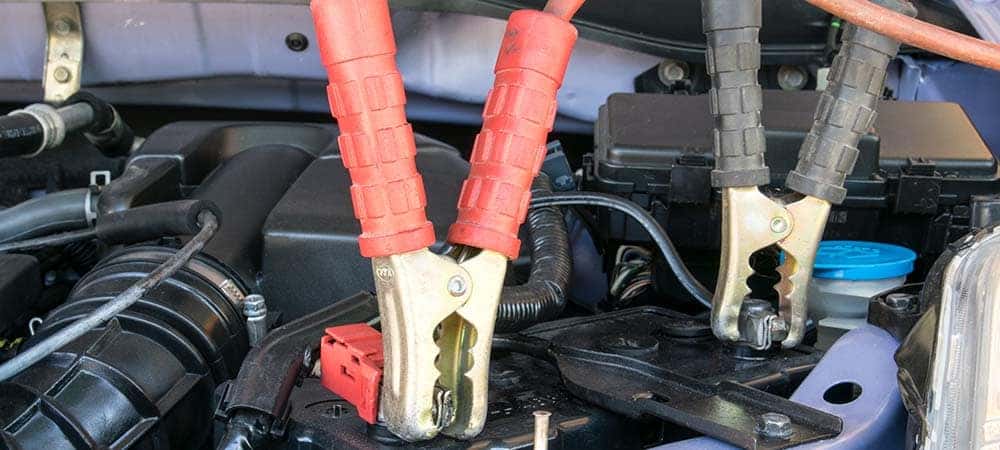 Will Your Brakes Go Bad?
If you aren't driving, your brakes won't be used. But they can still be damaged, especially in regions like ours that get snowy in the winter and humid in the summer. Water in the air can create a layer of rust film on your brake rotors — especially if you're parked outside instead of in a garage.
This layer of rust always builds up, but driving — and braking — wears it away. When you're taking that short drive to charge up your battery, be sure to head toward an area with more stop signs than stop lights and give those brakes some work.

Will My Tires Go Flat?
You might not immediately notice a leak in your tire if you aren't driving every day, so you should make it a habit of checking the pressure. Tires can naturally lose air over time, which affects the lifespan of your tires and the safety of your vehicle when you do drive.
If you know you won't be driving much, inflating your tires above the recommended PSI can help prevent them from developing flat spots from sitting in place.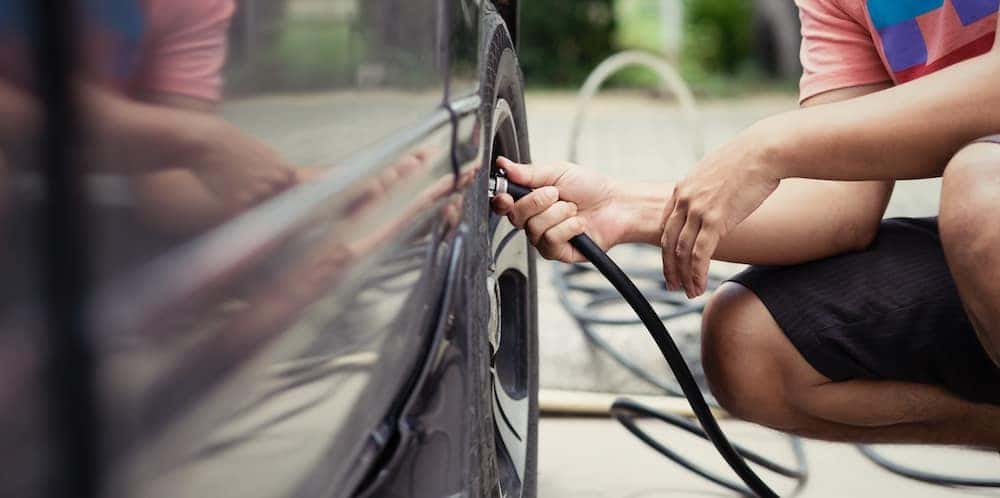 Will My Gas Go Bad?
This was an older concern with vehicles, but now that your car has a pressurized fuel tank, it is less of a worry. If you're going to be leaving your car parked for months at a time, though, you should consider a fuel stabilizer.
Otherwise, taking occasional drives and filling up — and keeping a full tank — is all you need to keep the gas in your car healthy.

Have Questions About Car Care? We Can Help
These are some of the bigger worries of leaving a car parked for a long period of time, but they're just the start of proper maintenance for a parked car. Need to know more? Contact our team or schedule a service appointment.
---
More From Sam Leman Mazda
When in need of a high-powered SUV that has all of your hauling needs covered, check out the Mazda CX-5. This Mazda SUV has the interior and cargo space dimensions needed, as well as plenty of towing power to ensure an easy ride. Learn more about the Mazda CX-5 dimensions and more with us…

In general, it's tough to beat Mazda gas mileage. The 2021 Mazda3 offers easy-going vehicle dynamics and real-world fuel economy ratings no matter if you choose the Mazda3 Sedan or Hatchback model. Learn more about the new Mazda3 gas mileage, performance, and more with the team at Sam Leman Mazda. MAZDA3 Sedan Models Contact Us MAZDA3…

The 2020 Mazda CX-5 colors help you showcase your style in Bloomington, blazing new trails in exciting hues just for you. Whether you like muted neutrals or a splash of something bolder, there's a Mazda CX-5 exterior color for everyone, with a stunning interior to match. Let's envision your options! View Mazda CX-5 Contact…