Home to Bradley University, its students, and families, Peoria, IL, is a wonderful college town. We love nature in this city, and it shows in some of our top attractions. Grand View Drive and the Northmoor Observatory are great places to take in the local landscape, satisfy your inner stargazer, and breathe in some fresh air. Peoria is also home to the Peoria Zoo, the perfect attraction for animal-lovers.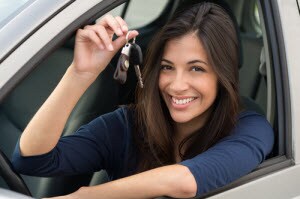 If you are bringing the family to Peoria, either to vacation or to live, consider visiting some of the specialty museums. The Riverfront Museum and Playhouse Children's Museum are popular.
Of course, to do any of this, you are going to need the right car. Sam Leman Mazda has long been proud to serve Peoria customers, matching them with the car that is right for their lifestyles. So, whether you are an animal- and nature-lover, a retiree, a parent with four kids, or somewhere in between, we can help.
Are you in the market for a car and looking for a used car dealer near Peoria, IL? If so, Sam Leman Mazda has you covered. We have one of the largest inventory selections in the Midwest. We also offer several great servicing options.
Used Cars for Sale Peoria, IL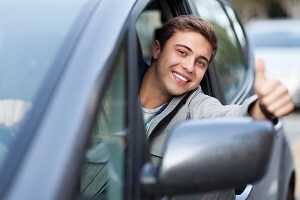 Naturally, when you visit our used car dealership near Peoria, IL, the first thing on your mind will be buying a car. Yet, which should you choose? Sam Leman Mazda has plenty of great candidates, all two years old or less.
We have thoroughly inspected and broken down the features of each car, so our dealers and technicians are prepared to answer any of your questions. We have plenty of used cars for sale in a variety of makes and models, each featuring a brief online summary, plus expanded details. In addition to these, we always carry a line of Mazda certified pre-owned cars. So, if a Mazda is your preferred vehicle, we will always have your perfect match.
Auto Repair Peoria, IL
Even the most well-made cars require servicing occasionally, and we are always here to help with yours. We are open six days a week, with convenient hours for you and your family. The expert technicians at our Auto Repair Center near Peoria are quick and efficient, which means we'll get you back on the road in no time to enjoy the rest of your day.
We offer perhaps the longest and most comprehensive list of servicing options in the area. We do routine maintenance such as oil changes and tire rotations, as well as inspections and detailing. Our staff is also well-versed in major and minor repairs, from brake repairs to complex engine or transmission issues. If you hear a noise or have an issue you cannot figure out, bring your car to us and one of our highly trained technicians will diagnose it for you.
Contact Us
If you are interested in buying a new or used car, need servicing, or would like to learn more about our dealership, please contact Sam Leman Mazda online or in person today. We look forward to seeing you.