Welcome to Sam Leman Mazda. We serve Bloomington, Peoria, and Champaign, IL, as well as several other locations in Illinois. If you are in the market for a used car, you have come to the right place. We have one of the largest used car inventories in the Midwest, a warm, courteous and experienced staff, and top-notch auto service.
Why Choose Us?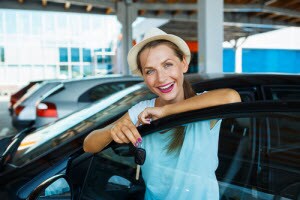 We have several reasons, the first of which is, we truly love our cars. We sell more than Mazda vehicles, but this particular make is our passion. We also pride ourselves on matching customers to the exact model and trim level that will best fit their needs.
We thoroughly investigate every car that comes into our showroom, taking reviews and driver experiences into account. Before they enter the lot or showroom, our cars go through complete inspections and cleanings. Our used cars for sale are so much like-new, many of our customers have trouble telling they are used!
Your Car and Family is Ours
At Sam Leman Mazda, we want to be more than your nearest car dealership; we want to be people you trust. We treat your family, and your car, as if they were part of our own. If you have a question or concern, come to us and we will get you on the right track. We will listen and provide the best answers possible!
Contact Us
If you are interested in purchasing a car from Sam Leman Mazda, or have questions about our vehicles, contact us online.