Any car purchase should begin with careful research. You need to check out how the car in which you're interested stacks up against other similar vehicles so you can be sure you're getting the best deal on your new ride. This can get really frustrating when you're scouring the Internet trying to find all the information you need, reading tons of different reviews, and trying to match up features and options packages.
Wouldn't it be nice if there was a single resource where you can get easy and detailed comparisons of all the different vehicles that interest you? There is just such a library available. Check out the resources available at the Sam Leman Mazda car comparisons library, so you can easily make the perfect decision on your new Mazda.
2018 Mazda3 vs. Honda Civic
2018 Mazda3 vs. Hyundai Elantra
2018 Mazda CX-5 vs. Nissan Rogue
Car Comparisons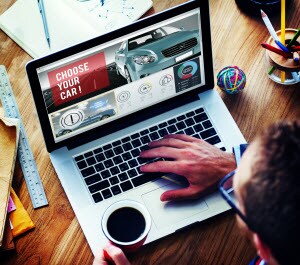 Have you ever wondered how the Mazda Miata stacks up against the Subaru BRZ, or against the Fiat 124 Spider? What about how the Mazda3 compares to the Honda Civic or Ford Focus? Maybe you're curious as to how the Mazda6 compares to the Honda Accord or Toyota Camry. It could be that you're trying to compare the Mazda CX-5 to the Honda CR-V, or even you're curious as to the difference between two Mazda vehicles, like the Mazda CX-3 vs the Mazda CX- 5.
Whatever car comparison you need, our library will have it ready for you, all in one place. We're happy to give you all the information you need on trim levels, technology and safety features, performance statistics and more so you'll know exactly what you're getting when the time comes to make your purchase, you're completely educated.
Sam Leman Mazda
At Sam Leman Mazda, we've spent a long time serving the drivers of Peoria, Bloomington and Champaign, and we're ready to help educate you as well. We believe that before buying a car, you should know exactly what you're getting and that's why we seek to provide all the necessary information to all our customers right up front.
When you're ready to test drive your next Mazda, or even if you want more information, just give us a call or stop into our showroom today!